7-7-12: A new family member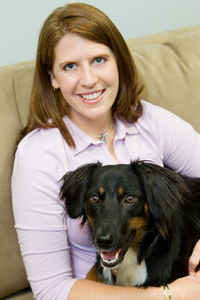 A new family member: Puppies, kittens, adoptions and more. Before acquiring a new companion animal, the most important task you can do is to educate yourself about choosing a pet and pet ownership.
Our expert guest on our July 7th show was Dr. Crista Coppolla. Dr. Coppola is a PhD Certified Applied Animal Behaviorist (CAAB), one of only 43 in the United States. She specializes in the treatment of behavior problems in dogs, cats and horses. Dr. Coppola is the owner of Dog and Company – Behavior Consulting (www.dogandco.com)
Please find Dr. Coppola's resource list below.
House-training
Way to Go! How to Housetrain a Dog of Any Age by Karen B. London Ph.D. and Patricia B. McConnell Ph.D
Housetraining – A Plan for Success by Suzanne Hetts PhD and Dan Estep PhD Enrichment and Training
Family Friendly Dog Training: A Six Week Program for You and Your Dog by Patricia B McConnell Ph.D. and Aimee M Moore
Play Together, Stay Together - Happy and Healthy Play Between People and Dogs by Karen B. London Ph.D. and Patricia B. McConnell Ph.D
101 Dog Tricks: Step by Step Activities to Engage, Challenge, and Bond with Your Dog by Kyra Sundance and Chalcy
101 Ways to Do More with Your Dog: Make Your Dog a Superdog with Sports, Games, Exercises, Tricks, Mental Challenges, Crafts, and Bonding by Kyra Sundance
Dogs and Kids
Raising Puppies & Kids Together: A Guide for Parents by Pia Silvani and Lynn Eckhardt
Living with Kids and Dogs...Without Losing Your Mind by Colleen Pelar
Pet Meets Baby by American Humane Association
Puppies and Kittens
The Puppy Primer by Patricia B. McConnell, Ph.D. and Brenda Scidmore
Perfect Puppy in 7 Days: How to Start Your Puppy Off Right by Sophia Yin
Think Like a Cat: How to Raise a Well-Adjusted Cat--Not a Sour Puss by Pam Johnson-Bennett