BIRD TOXINS
Share This Everywhere!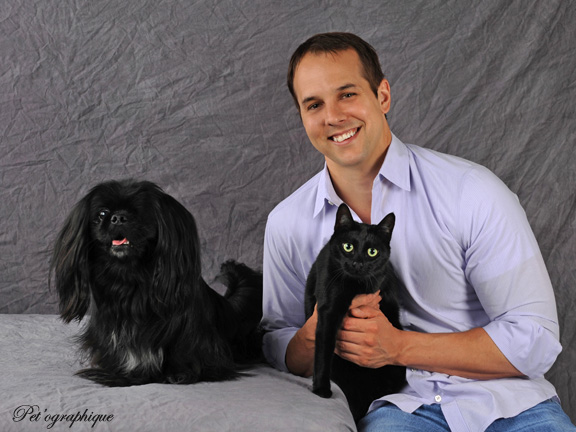 Get More Pet Tips


Content provided Pet Talk with Dr. B is meant for educational purposes on health care and medical issues that may affect pets and should never be used to replace professional veterinary care from a licensed veterinarian. This site and its services do not constitute the practice of any veterinary medical health care advice, diagnosis or treatment.
BIRD TOXINS
TOXINS IN THE HOME
By David Hannon, DVM, Dipl. ABVP-Avian
With the holidays approaching, it's time to keep an eye on all of our birds as our houses are inundated friends and relatives, gifts and trinkets and new foods and drinks. The following is a list of some common household items that are potentially toxic to your birds. For more information about how these toxins work, their clinical symptoms, and their treatment, please refer to the new edition of Avian Medicine: Principles and Applications, by Ritchie, Harrison, and Harrison, or contact your avian veterinarian.
Household Cleaners
bleach
pool chemicals
ammonia
anionic and cationic detergents
drain cleaner
furniture polish
paint/varnish remover
pine oil disinfectants
Sources of Lead
lead weights (curtain, fishing, etc.)
bells with lead clappers
batteries
solder
bullets/shotgun pellets
lead-based paint
lead-free paint with leaded drying agents
hardware cloth
galvanized wire
champagne and wine bottle foil
bases of light bulbs
linoleum
contaminated bone meal and dolomite products
glazed ceramics
costume jewelry
plaster
contaminated cuttlefish bone
stained glass windows
seeds for planting (coated with lead arsenate)
some lubricants
mirror backings
lead putty
Tiffany lamps
leaded gasoline fumes
some welds on wrought iron cages
Other Heavy Metals
Zinc (galvanized metal, pennies minted after 1982, Monopoly game pieces)
Copper (copper wire, pennies minted before 1982, copper sulfate, copper-covered items, over-supplementation in diet)
Mercury (thermometers, mirror backings, mercury switches in thermostats)
Toxic Inhalants
most nonstick surfaces (Teflon)
gasoline fumes
hair dryer fumes
smoke (any source)
automobile exhaust/carbon monoxide
self-cleaning ovens
bug bombs and pesticide strips and sprays
hair sprays and permanents
chemical sprays
glues, paint, and nail polish
mothballs
flouropolymers from spray starch
burning foods and cooking oils
boiling vinegar fumes
Toxic Plants
The list of toxic plants is too extensive to include here, but a very good list can be found on pp. 66-67 of the November 1993 issue of Bird Talk Magazine.
Toxic Foods
avocado
chocolate
caffeine
alcoholic beverages
rhubarb, excessive amounts of spinach, and tea (oxalates)
poor grade peanuts and moldy grains (fungal toxins)
apple, apricot, cherry, peach, and pear seeds
green potatoes
vitamin oversupplementation
excessive amounts of salt
Other Toxins
deodorants
fireworks
petroleum products
matches
pencils (graphite)
perfumes
rodenticides
insecticides
herbicides
rubbing alcohol
styptic pencil
shampoo
tobacco products
formaldehyde
many over-the-counter and prescription drugs
acetone
antifreeze
denture cleaner
If your bird ingests, inhales, or contacts something on this list, contact your veterinarian immediately. If you bird ingests something that is not on this list, and you want to know if it is toxic, contact your veterinarian, or call Poison Control at
528-6048 for information.
References:
1. Ritchie, Harrison, and Harrison, Avian Medicine: Principles and Applications, 2nd Ed., 1994, Winger Publishing Co., Lake Worth, FL, pp. 1030-1052.
2. Lablonde, J., Avian Toxicology, Vet Clinics of North America, Vol 21:6, Nov. 1991, pp. 1329-1342.