STAY TUNED
March 23 KXNT 100.5 FM
The show will no longer be featured on KXNT as of March 23, 2013. All past shows are archived on the site and are available for streaming. We are moving the show to a new video format, and it will be available on this site, Youtube, Facebook and Google +. We are taking a few weeks off to iron out the specifics of the show, but rest assured we will be back and better than ever! Sign up for the newsletter below and we will keep you informed as to when we will return so youu never miss a show.   

We take your questions at

info@pettalkwithdrb.com.

Also, please note that Dr. B is now taking appointments for your animal's veterinary care at 702-289-4995!
The March 9nd show was about senior care for pets.

show archives >>>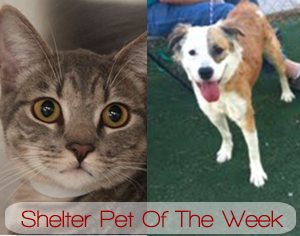 The Shelter Pet Of The Week
Lola and Jake are available for adoption from The Animal Foundation!
quick links
Sign Up For Our Free Newsletter and Communications