The show will no longer be featured on KXNT as of March 23, 2013. All past shows are archived on the site and are available for streaming.

Dr. B is now taking appointments for your animal's veterinary care at 702-910-4500!

Please look for our new veterinary clinic and animal hospital opening in Las Vegas in November 2013. You can visit the website at Pet Health Hospital to find out information and contact. Appointments with the best Las Vegas Veterinarian are available now. Additionally, if you are a veterinarian or medical professional who needs effective medical seo and website design contact Focus Internet Services by clicking the link http://www.focusinternetservices.com/las-vegas-seo-services/.
The March 9nd show was about senior care for pets.

show archives >>>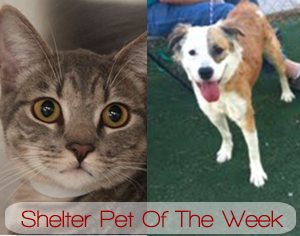 The Shelter Pet Of The Week
Lola and Jake are available for adoption from The Animal Foundation!
quick links
Sign Up For Our Free Newsletter and Communications