Dentistry
Share This Everywhere!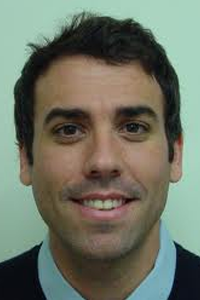 Dr. Carlos Rice, DVM, Dipl. AVDC (Veterinary Dental Specialist)
Dr. Rice completed his undergraduate studies at the University of Miami where he earned a Bachelor of Science degree in chemistry. He began his veterinary career in community practice in Las Vegas, Nevada. He then completed an internship in dentistry and oral surgery at All Pets Dental Clinic in Weston, Florida under the mentorship of renowned veterinary dentist, Dr. Jan Bellows. He completed a 3-year academic residency training program in small animal dentistry and oral surgery at the University of Wisconsin-Madison School of Veterinary Medicine. In 2012 he became a board-certified specialist and Diplomate of the American Veterinary Dental College. He is currently a clinical instructor of veterinary dentistry and oral surgery at the University of Pennsylvania School of Veterinary Medicine.
Human dentistry is a completely different practice, although it also involves the health care of teeth. In human beings, there are far more problems that can be associated with poor oral hygene than in animals, as an animal will generally perform instinctual tasks in order to keep their teeth clean. Human beings must regularly visit a dentist who will clean their teeth and make sure there are no health issues that need to be addressed. Make sure that you visit your local dentist regularly.