Animal opthamology
Share This Everywhere!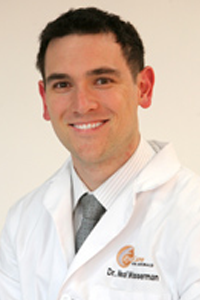 Dr. Neil Wasserman, DVM (Completed residency in veterinary ophthalmology)
Dr. Wasserman graduated from the University of Rochester with a Bachelor of Arts in Biology and a minor in Psychology. He then received his Doctorate of Veterinary Medicine at Michigan State University. After obtaining his Veterinary degree, he completed a small animal internship at a private practice in the Washington, D.C. metro area. Dr. Wasserman completed the residency program at Eye Care for Animals in June 2011.