Animal surgery Expert
Share This Everywhere!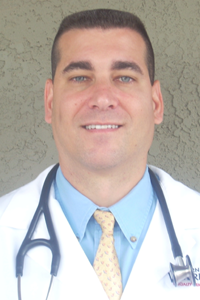 Dr. Daniel Guastella, DVM, DACVS (Veterinary Surgery)
Daniel Guastella, DVM, DACVS is residency trained in soft tissue surgery, orthopedic surgery, and neurosurgery. Dr. Daniel Guastella earned a Bachelor of Science degree in marine and molecular biology from the Florida Institute of Technology and a doctorate of veterinary medicine from Kansas State University College of Veterinary Medicine. To focus on soft tissue surgery, orthopedic surgery, and neurosurgery, Dr. Guastella spent four additional years studying small animal medicine and surgery. He completed an internship at the University of Missouri College of Veterinary Medicine and a residency at Red Bank Veterinary Hospital in New Jersey.
Dr. Guastella has participated in research involving:
Glucosamine and chondroitin in canine osteoarthritis;
A device for augmentation of avascular meniscal healing;
Anti-oxidants in Parkinson's Disease;
Investigation of protective mechanisms in several models of cerebral ischemia (stroke)
He has published articles in Veterinary and Comparative Orthopedics and Traumatology, Journal of Neuroscience, and Proceedings of the National Academy of Sciences. Dr. Guastella is a member of the Arizona Veterinary Medical Association, the American Veterinary Medical Association, and the Veterinary Orthopedic Society. His particular areas of interest include arthroscopy, minimally invasive fracture repair, angular limb deformity correction, and canine cruciate ligament disease.