Animal toxicology Expert
Share This Everywhere!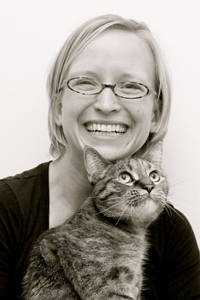 Dr. Ahna Brutlag, DVM, MS, Assistant Director of Veterinary Services, Pet Poison Helpline
Dr. Ahna Brutlag is the assistant director of veterinary services at Pet Poison Helpline®. She received both her veterinary degree and master's of science in toxicology at the University of Minnesota and is a board-eligible candidate for the American Board of Veterinary Toxicology (ABVT) and the American Board of Toxicology (ABT).
Dr. Brutlag has worked at Pet Poison Helpline since 2004 and has a long-held fascination with veterinary toxicology, especially small animal clinical toxicology. She has personally managed over 10,000 cases involving potentially poisoned pets and has authored over one dozen textbook chapters and multiple scientific articles on the subject of small animal toxicology. She is also an editor for the veterinary textbook Blackwell's Five-Minute Veterinary Consult Clinical Companion: Small Animal Toxicology (2011). Additionally, she has lectured at veterinary schools and educational scientific conferences throughout North America in the field of small animal clinical toxicology. The primary focus of her publications and presentations include rodenticide toxicosis, toxic plants and common pharmaceutical poisonings.
Dr. Brutlag prefers to spend her free time reading fiction, expanding her culinary palate, and taming her garden. She is also an avid supporter of animal shelters and shares her home with two rescued five-year-old cats, Truman and Aoife. She is deeply committed the prevention of unwanted litters and strongly supports her local spay/neuter organizations.